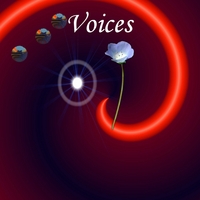 iTunz Musictunes SoundShop Beatport
Without a doubt a creative experience in making these ambient soundtracks that could be used for Film and TV.
Voices soundtracks takes you on an adventure. Ambient soundtracks created with rock and classical instruments. Definitely an upbeat trip with very cool effects in sound. On my you tube channel Voices soundtracks are incorporated along with my videos. Enjoy tracks like Space Zone, Voiceman, Voicegirls, Flymen, Rocket or Orchestra. The trip begins when when you start to listen.